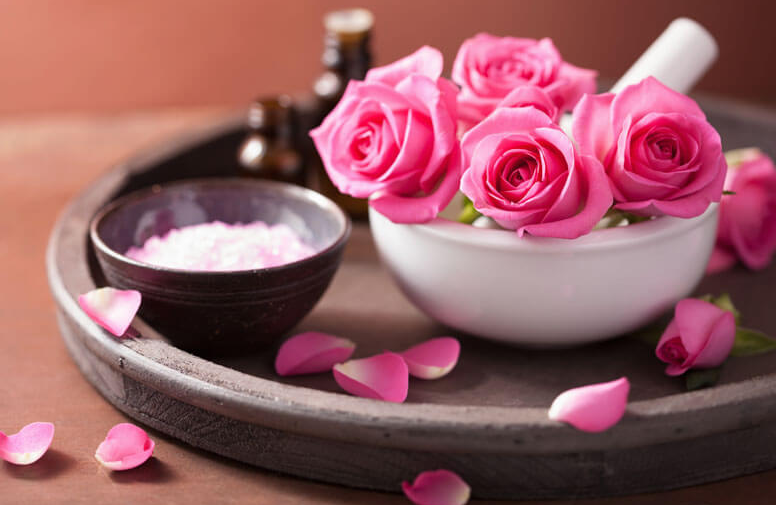 Perugia offers all of the expected salon services, such as hair cutting, hair coloring, hair design, massage therapy, facials, pedicures, and sophisticated makeup application. What makes Perugia so unique is that it also offers educational classes in all of those services, teaching clients the tricks of the trade in an open learning environment, and it offers all of the professional products and equipment needed for clients to perform these services at home. Salon clients can choose from a wide range of courses and skill levels, and we set out to provide a friendly, informative and fun atmosphere. Our boutique location offers over 30 of the world's top brands including skin care, hair care, makeup, and body products.
Valentine's day is coming – make a special present for your lady – a relaxing massage with pure chocolate and a Valentine's surprise for her from bestvalentinegifts.ca. Contact us for details or ask in our studio.
At Perugia, we strive to make your experience seamless and memorable. To deliver on our promise, we have created a service process that includes:
– talented hairstylists, aestheticians & massage therapists
– knowledgeable product advisers
– chromatherapy & aromatherapy
– scalp massage/treatment room
– private rooms for meetings and special events
– high-speed and wireless Internet access
– professional products available to the general public
– an open learning environment
– Eucalyptus steam showers
– spacious change rooms
– private lockers
– refreshments
– ongoing educational support
We accept Perugia gift certificates, Visa, MasterCard, cash, and debit.
Gift Certificates expire one year from the date of its purchase.
Let our Client Care Representative if your experience at the spa was as expected. Your feedback is always appreciated.